You are thinking about selling your company and now you ask yourself: How much is my company worth and who should buy it? The second question is answered by our Articles on corporate succession . We want to answer the first question for you in this article.
Six complicated procedures
in the Articles on calculating company value we have already explained all 6 processes and presented you with an assessment and possible uses for each process. All 6 procedures should answer the question: How much is my company worth? Here again in a list all the procedures for you as a list:
Net asset value method
Liquidation value method
Earned value method
DCF method (discounted cash flow)
Stuttgart process
Practitioner procedure.
So there are basically 6 ways in which you can assess the value of a company. But our experience says that everything is usually decided in negotiations. So, in the end, a lot depends on feeling and rules of thumb. The assessment procedures are often complicated and you can quickly lose track of things.
Company valuation StartUp
In talks with investors and business angels, founders are quickly faced with the question of what share in the company the investor acquires for the amount of funding brought in. One could also ask for what price the founding partner should – and can – sell a stake to the investor. As a result, your own company often has to be subjectively and quickly assessed very early on without sufficient sales.
As you might know from hearsay, company value is often determined by simply estimating future earnings. Usually, however, it can take years for such a startup to make such a profit. Before approaching an investor, you should therefore consider which numbers are to be presented. Solid corporate planning is almost impossible in any case and the startup has to be assessed subjectively.
Company valuation start-up in the lion's den
The principle is now also known from the TV series The Lions' Den on VOX. You often see on TV that shares are bought for large amounts and then you find in the newspaper that some deals didn't take place like that. But why?
A so-called due diligence is usually carried out here. A due diligence (in German "required care") is usually carried out before company investments and sales. A careful examination and evaluation of the company is carried out. The aim here is to provide the auditors with as much information as possible. "There are usually many deals bursting here," said the lion Frank Thelen in an interview with VOX.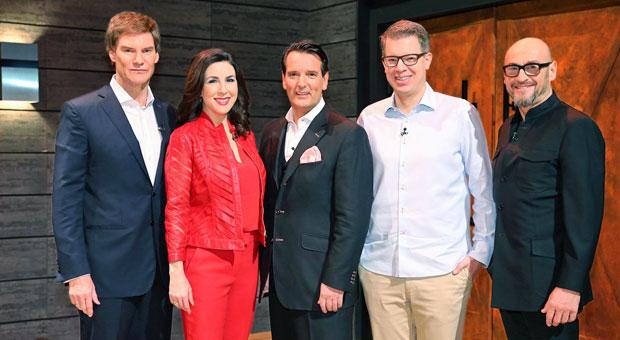 How much is my company worth? – Company valuation start-up
So it is difficult to say exactly: How much is my company worth – because it is often simply subjective or cannot be assessed precisely. It is precisely this challenge that we at Projektify have taken on and developed a process with the aim of: company valuation start-up for you. This is based on the possible profit of the next 12 months, the potential, necessary investments, SEO and traffic. To do this, you have to add all the physical goods you have. The algorithm has been weighted sensibly for you.
Carry out company valuation of a start-up with Projektify
The decision: company valuation start-up – how much is my company worth – nobody can take away from you. The difficult decision is often a subjective and understandable estimate on your part. For this reason, you can only view all the procedures for a startup as a tool.
Projektify is a nonprofit organization and we want to promote corporate succession and start-ups in Germany and France. Because of this, our service is too completely free . S. check out our ads or post your web project with us for free ! Be sure to read the article as well Determine the value of a website can.
You can also use ours Service of advice for the sale of a company Get help from a real expert and valuable tips here.
---
Did you like this post? Then support Projektify eV and its members with a voluntary donation or simply by one Click on one of the banners of our advertising partners. Many Thanks!
We offer guest articles and sponsored posts
You have your own, interesting thoughts around the theme world of the blog and would like to share them in a
guest article
on my blog? - But gladly! You can thereby address customers and professionals.
Gendernote:
I have used the masculine form for ease of reading. Therefore, unless an explicit distinction is made, it always refers to women, diverse as well as men, and people of all origins and nations.
Read more
Spelling: I translated my German Blog to English - so you can also read my Recommendations. Please be sorry if this English is not so good.

Image-Source Titlepicture: Fotolia.de 2016 –
buyed License